ROSENBAUER ELECTRIC FIRE TRUCKS
---
---
Meet the future of firefighting vehicles — the Rosenbauer RTX. (And let IKON Fire provide the introduction!) IKON is excited to represent Rosenbauer electric fire trucks in Colorado and Wyoming. Moreover, we're excited to be part of the revolution, helping bring the first electric fire truck to Colorado with Boulder Fire-Rescue's 2023 RTX purchase. Here's how Rosenbauer is changing the firefighting landscape …
---
ROSENBAUER ELECTRIC FIRE ENGINES
Minimal noise. Less emissions. And a BIG impact. The RTX is considered a Range Extended Electric Vehicle (REEV), meaning it has an all-electric drivetrain and pump with a diesel-energy backup system. This technology gives municipalities the ability to fight fires while safeguarding air quality and reducing climate-warming emissions.
With full power input of 150 kW, the two 66 kWh-capacity batteries can be recharged in roughly 15 minutes, while the six-cylinder 300HP clean-diesel engine and electric generator provide backup energy.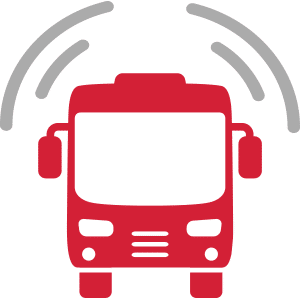 With the drive motors and other equipment powered directly from the batteries, the RTX is nearly silent, which greatly reduces the noise level en route and on emergency scenes, aiding in improved communications.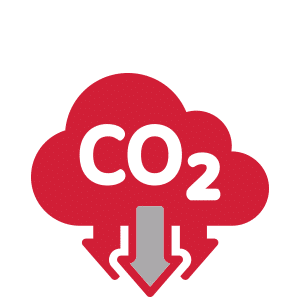 The batteries of Rosenbauer's all-electric fire truck ensure no fuel is burned while driving, and thanks to the electric motor's regenerative braking, brake wear and fine dust particle creation is reduced.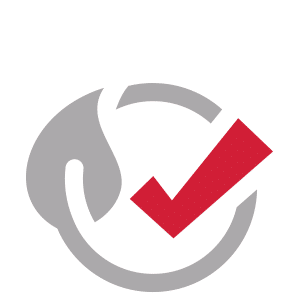 Say goodbye to non-recyclable, fiberglass-reinforced plastic fibers in fire trucks that can be inhaled by crew members. RTX's advanced plastics ensure are a sustainable, forward-thinking fire truck design.
1. High-voltage battery
2. Electric motor
3. Differential, two-speed transmission
4. Energy backup system
5. Generator
6. Transfer case
7. Pump
8. Power electronics
9. Independent suspension
10. Pneumatic suspension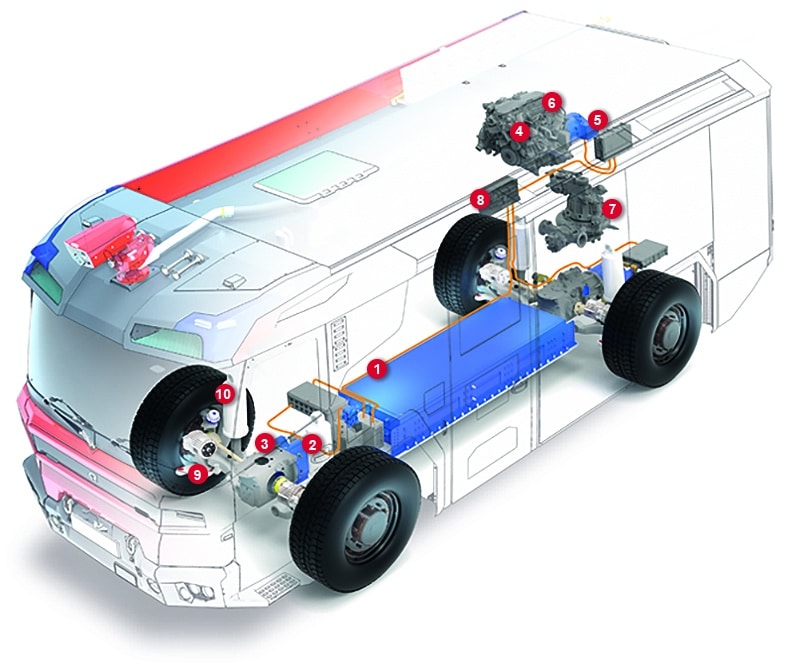 MORE THAN JUST AN ELECTRIC FIRE TRUCK
Yes, the RTX is electric. But that's not it's only revolutionary quality. The electric drive is just the starting point of a long series of unique design features.
This all-wheel drive electric fire truck features an impressive 47.5' turning radius, while optional rear-axle steering provides "crab steering" to further position the apparatus into confined spaces. Plus, the Rosenbauer RTX is only 92.5" side, ideal for narrow streets.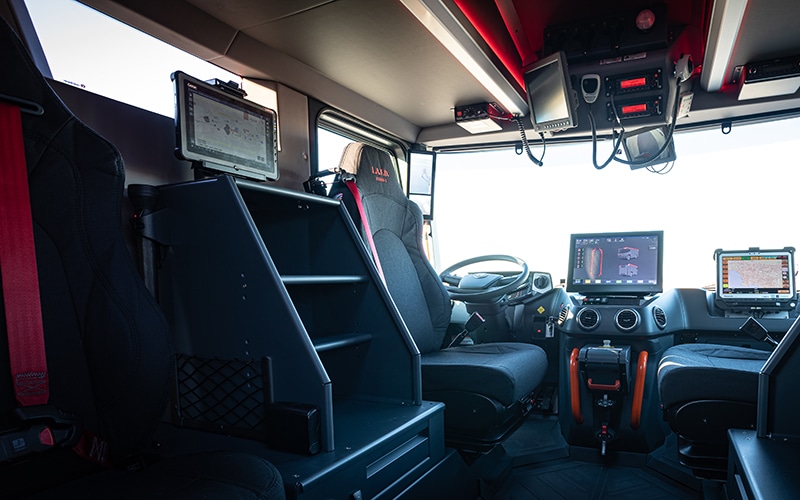 The RTX's driveshaft-free vehicle allows for a lower entry cab height of 10 inches (in operation mode), as well as an open cockpit design/crew cabin, featuring rotatable driver/officer seats and an oval seating arrangement for improved communication during transport.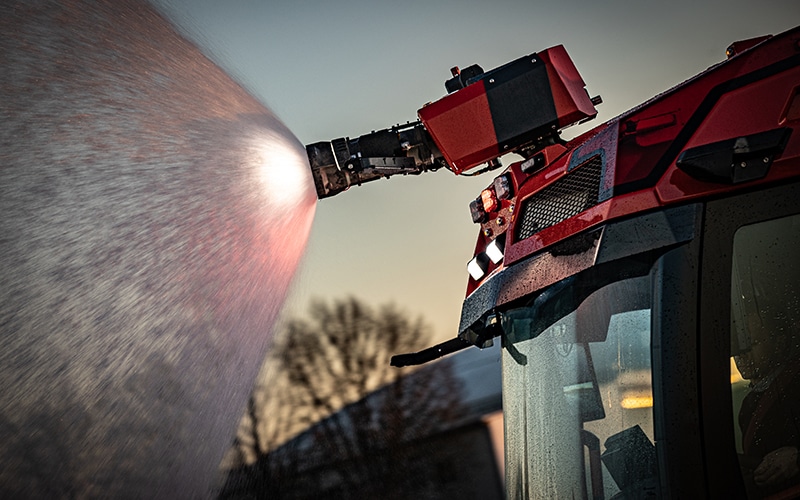 IKON Fire can help you navigate Rosenbauer's many configuration options. Spec with a 500- to 750-gal. water tank, as well as a 20- to 30-gal. foam tank and roof/bumper turrets. The pump can operate off the battery-powered electric motor or the diesel-powered backup system.
SEATING CONFIGURATION

Up to 7 Seats

DRIVING PERFORMANCE

360 kW Peak / 260 kW Continuous | Equivalent to 490 HP/350 HP


DRIVETRAIN

All Wheel Drive | Dual Electric Motor


BATTERY CAPACITY

2, Volvo Penta Batteries, Totaling 132 kWh of Power


AUXILIARY POWER BACKUP SYSTEM

3.0 Liter 300HP 6 Cylinder BMW Clean Diesel Engine


DRIVING AIDS

EBS - Electronic Braking System
• ABS - Automatic Braking System
ESC - Electronic Stability Control
ADM - Automatic Drive Management

BRAKE SYSTEM

4-Stage Electronic Regenerative Braking and 17" Disc Brakes


WHEELBASES

173"


SUSPENSION SYSTEM

Hendrickson Adjustable Air Suspension with 4 Modes

ADJUSTABLE SUSPENSION GROUND CLEARANCES

• 7" | Operation Mode
• 10" | Driving Mode
• 14" | Off Road Mode
• 19" | Wading Mode


STEERING

Standard or All Wheel Steering (Countersteering and Crab Steering)

MIRRORS

Wing Mirrors or Electronic

PUMP CAPACITY

500-750 Gallons


PUMP DRIVE

Electric or by Energy Backup System


HOSEBED CAPACITY

Up to 1000' 5" Hose and up to 1000' of 2.5" Jose

CROSSLAY CAPACITY

• (2) Crosslays with 200' of 1.75"" Hose in Body
• Optional Front Bumper Pre-Connect


GROUND LADDERS

Standard NFPA Pumper Compliment with Slide-In Body Storage Compartment

DOWNLOAD THE FULL BROCHURE

---
---
IKON FIRE CUSTOMERS EXPERIENCED
THE ELECTRIC REVOLUTION
IKON Fire customers personally experienced Rosenbauer's All-Electric Fire Truck Tour at FDIC 2023. Watch this four-part video series to follow along or schedule your own demo with our IKON team in Colorado or Wyoming.
---
part 1: truck capabilities
part 2: touring the rtx cab
part 3: the rtx's pump opps
part 4: the rtx test drive
---
---
IKON FIRE CUSTOMERS EXPERIENCE
THE ELECTRIC REVOLUTION
Continue the tour with RTX Sales & Marketing Manager Todd McBride for more details.
---
CONTACT US about the rosenbauer rtx
So what does this revolutionary vehicle cost? IKON Fire can help you configure your Rosenbauer electric fire truck price, or we can schedule a RTX demo! Please fill in the form below to inquire.
"*" indicates required fields
---