FIRE TRUCK SERVICE AND REPAIR
---
spartan, sutphen or rosenbauer FIRE TRUCK PROBLEMS?
IKON FIRE CAN HELP KEEP YOU RUNNING.
---
Whether you're looking for fire truck parts or need fire truck service or repairs on your fire apparatus, IKON Fire can help you keep your vehicle in top shape. Featuring one of the nation's most trusted fire truck repair centers and a whopping 160,000 square feet of space, IKON Fire is one of the only Colorado / Wyoming dealers equipped to handle your aerial, platform and pumper repairs.
---
---
OUR FIRE TRUCK REPAIR CENTER SERVICES
---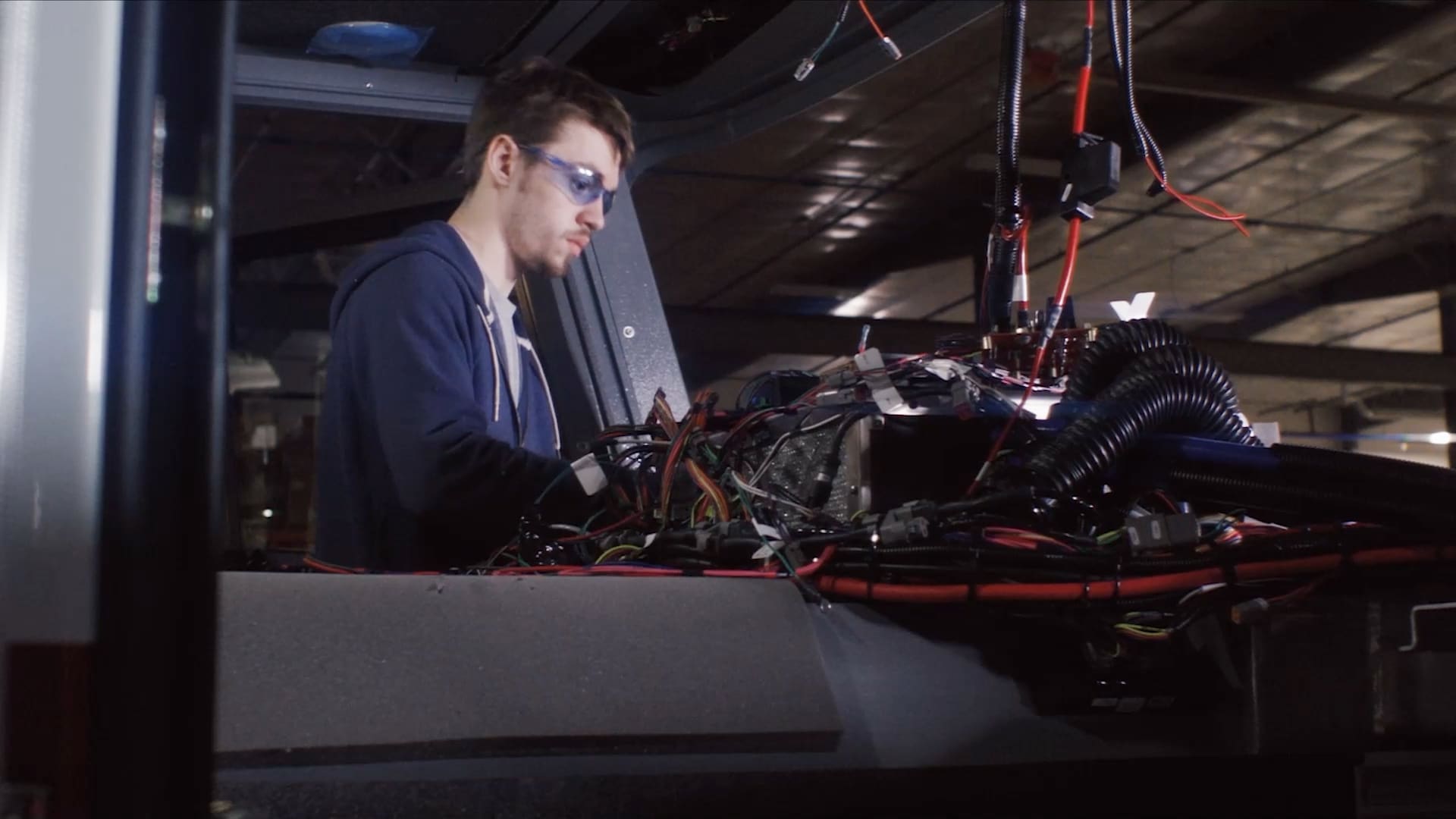 CHASSIS, ENGINE AND DRIVELINE SERVICE
IKON Fire can repair a long list of suspension components, like airbags, brakes, drivetrains, springs and steering to keep your Rosenbauer Commander, Avenger or Warrior chassis on the road. We can also diagnose and repair electrical and hydraulic issues throughout your apparatus.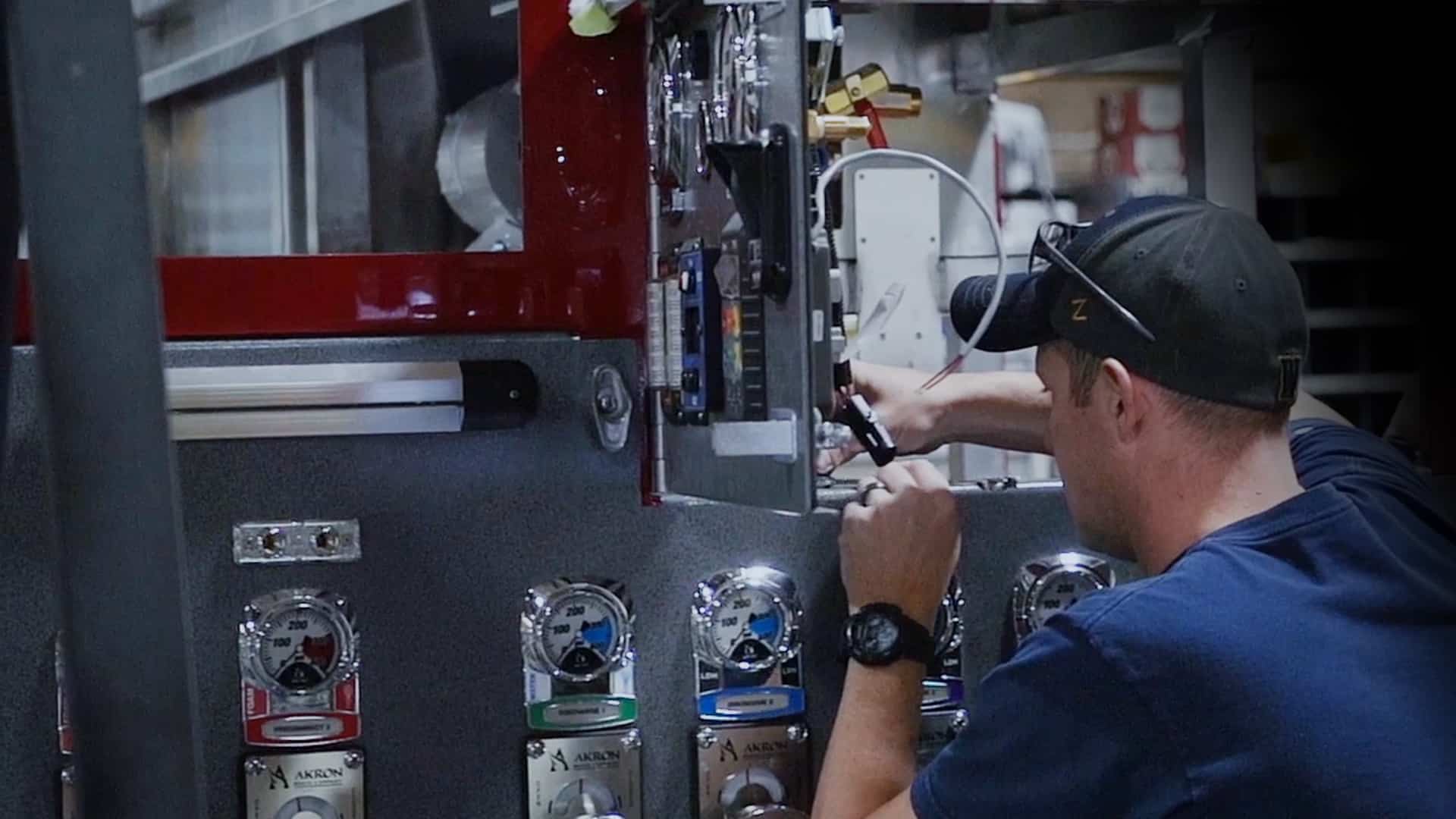 SUTPHEN OR ROSNEBAUER PUMP REPAIRS
---
We can repair faulty pumps, replace cracked tanks and round it all out with a pump inspection. Among our list of pump repair items, we can tackle pump seals, pump gauges (frozen gauges or complete replacement) and valve rebuilds (transfer valves, relief valves, pump valves and drain valves).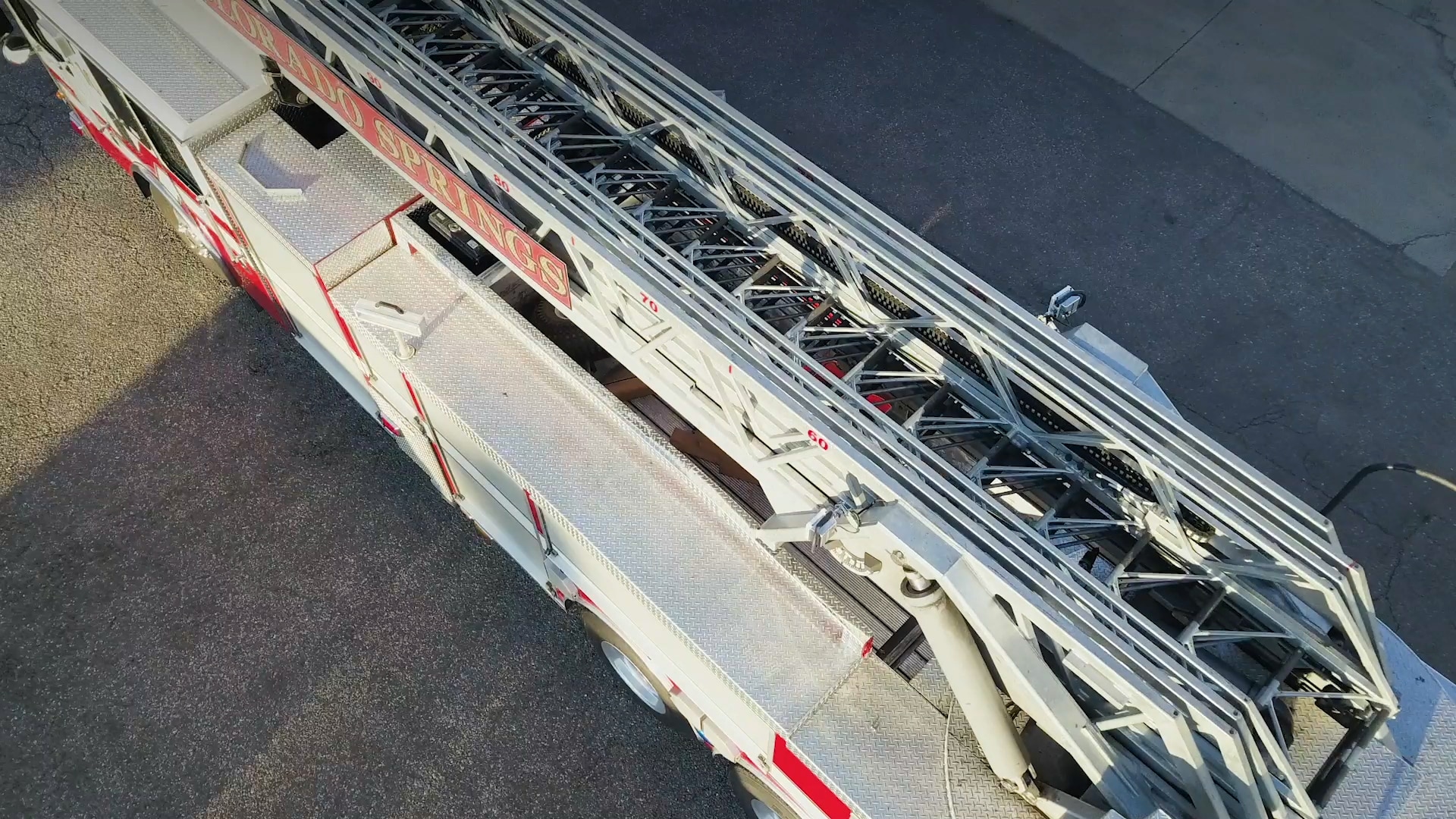 SUTPHEN OR ROSENBAUER AERIAL REPAIR
---
IKON Fire has the room to tackle your aerial services, including preventative maintenance and aerial troubleshooting, including wear pad adjustments, hydraulic cylinder rebuilds and aerial parts replacement (sheave wheels, hydro-motion swivels and extension/retraction cables).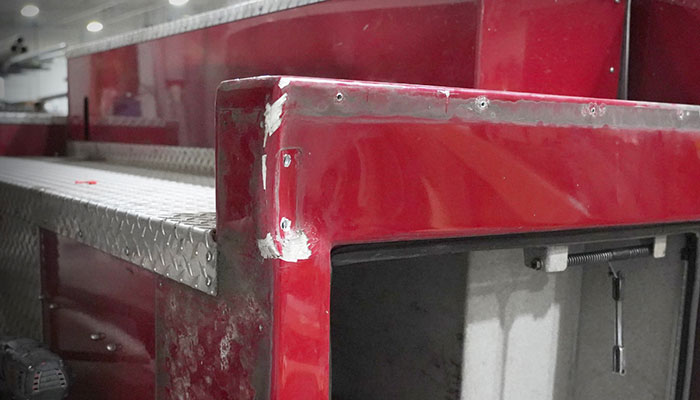 FIRE TRUCK ACCIDENT REPAIR
---
When accidents happen, look to IKON Fire to quickly get your Rosenbauer fire apparatus back on the road with our skilled accident repair team. From small accidents to major collisions, we tackle any body repair, including door repairs, panel replacement and body fabrication.
---
IKON Fire offers inspection services to help departments tackle the routine NFPA 1911 4.5.5 checks. We offer NFPA aerial ladder testing services, including sag, drift and extension ladder testing on aerial platforms, elevating platforms and water towers, as well as NFPA 25 fire pump testing services.
IKON FIRE SERVICE & REPAIR CONTACTS
---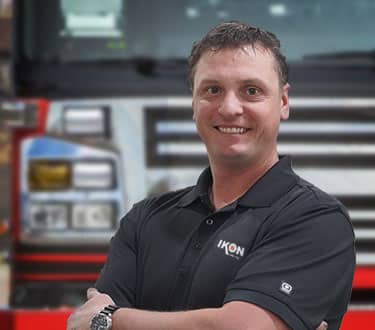 ---
---
---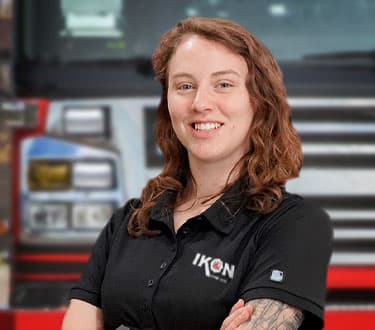 ---
---
---
---
---
---
rosenbauer FIRE TRUCK
or sutphen apparatus REPAIR QUOTE
IKON Fire offers a number of Rosenbauer Fire Truck or Sutphen Fire Apparatus services and repairs. To quote your project, please use the form below to provide project details. Note: Only * fields are required.
Want to discuss your project? Please call IKON Fire Service Manager Scott Miller at 970-290-1813.
"*" indicates required fields
---