ROSENBAUER TILLER FIRE TRUCKS
---
SEE ROSENBAUER'S TRACTOR DRAWN AERIALS
---
Say goodbye to three-point turns. Built on a Sutphen Monarch Extreme-Duty Chassis, Sutphen's all-new SLTDA 105 Tractor Drawn Aerial is the most maneuverable aerial apparatus available. Thanks to the tractor's turntable, these Sutphen tiller trucks can jackknife up to 90 degrees for tight turns and aerial setup, allowing the tiller to maneuver easily through urban streets and be positioned closer to buildings, especially compared to a straight-frame aerial.
---
---
TRACTOR DRAWN AERIAL TRUCK FEATURES
Sutphen's rear mount ladder trucks are touted for their ample storage and additional room for ground ladders and other equipment, making these ladder trucks the ultimate quint vehicle.
---
The ultimate in corrosion resistance, this tiller touts hot-dip galvanized chassis frame rails, as well as outriggers and torque box. Warrantied for 25 years.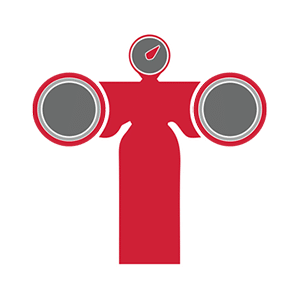 Rosenbauer trucks are equipped with the only proprietary pumps in the industry, and the Rosenbauer Tiller's fire pump can flow rates up to 2,000 gpm.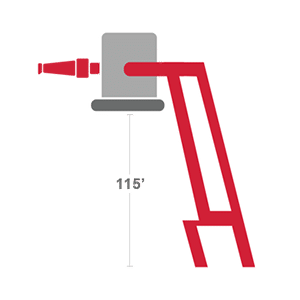 This tiller truck's standard galvanized torque box accommodates up to 115' of ground ladders — the perfect complement to the rig's 100' vertical ladder.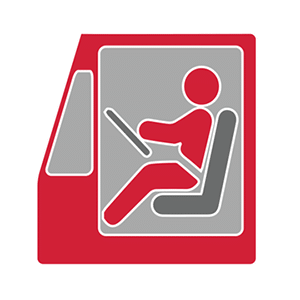 The cab, complete with slam or sliding doors, features a tillerman trainer's seat, allowing an experienced tillerman to sit right next to the trainee.
| trucks | 100' |
| --- | --- |
| Aerial Sections | 4 |
| Water Tank Capacity | 300 Gal |
| Pump GPM | 1500 gpm |
| Apparatus Height | 11' 6" + |
| Apparatus Length no waterway (60" Cab) | 56' 6" + |
| Apparatus Length waterway (60" Cab) | 59' 4" + |
---
download the rosenbauer tiller brochure

---
---
---
SEE WATSONVILLE'S ROSENBAUER TILLER
---
---
KEEP YOUR ENGINES RUNNING
IKON Fire is equipped to handle ROSENBAUER aerial, platform and pumper repairs.
---
---
Looking for Rosenbauer aerial tiller in Colorado or Wyoming? Look no further than IKON Fire, your go-to Rosenbauer dealer. We can help you do all of the heavy lifting when spec'ing your apparatus. Please fill in the form below and one of our sales managers will be in contact.
"*" indicates required fields
---