ROSENBAUER AERIAL LADDER TRUCKS
---
IKON FIRE — YOUR TRUSTED ROSENBAUER LADDER FIRE TRUCKS DEALER
---
Looking to spec a ladder fire truck? IKON Fire can help you spec a Rosenabuer 78', 100' or 109' rear mount Rosenbauer Viper Aerial or the all-purpose tactical 104' Rosenbauer Raptor Aerial, also a rear mount. Our Rosenbauer quint lineup offers the functionality of a pumper with the versatility of a ladder. Let our expert fire truck dealer sales team help you determine the right ladder truck for your department!
---
---
ROSENBAUER REAR MOUNT AERIAL LADDERS
Rosenbauer's rear mount ladder trucks are packed with numerous advancements, like an EZ Hose Loader, wireless radio remote control and NFPA-compliant PPE CleanLocker storage. Choose from two models — the Rosenbauer Viper or the Rosenbauer Raptor.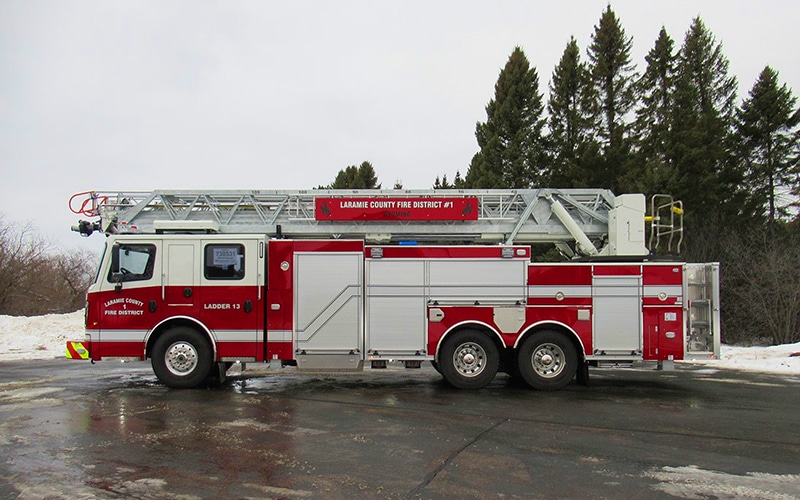 LARAMIE COUNTY FIRE DIST. #1, WY
---
78', 100' AND 109' REAR MOUNT LADDER
---
Rosenbauer's "Straight Stick Aerial Apparatus" offer a 3-section ladder in the 78' Viper and a 4-section ladder in the 100' and 109' Viper. All three ladder truck options pack 1,500+ gpm of pumping capability, 300-500 gallons of water tank capacity and the SMART Aerials programmable logic control operating system to monitor all functions continuously.
---
rosenbauer viper aerial brochure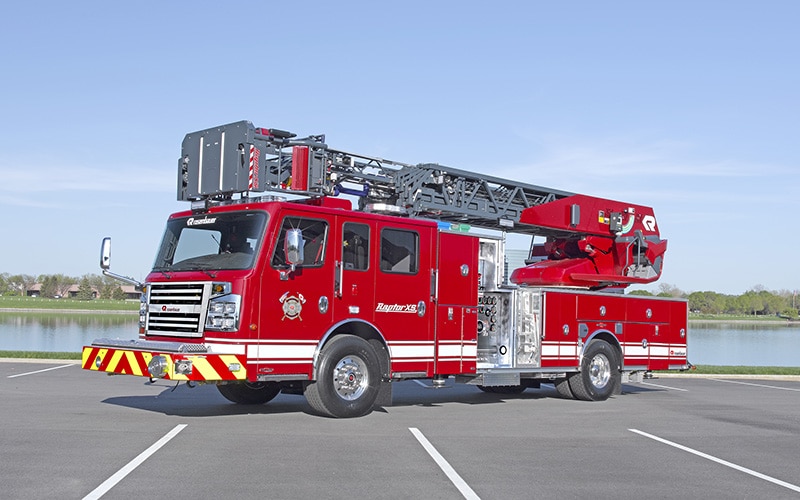 ---
ROSENBAUER RAPTOR AERIALS
102' REAR MOUNT AUTOMATIC LADDERS
---
Rosenbauer's "All-Purpose Tactical Ladder" with rescue cage uses automatic terrain compensation to level in hilly terrains, while the Raptor's 102' ladder assembly makes it possible to lift, rotate and lower payloads up to 8,800 lbs. during technical rescues. This truck delivers 500+ gpm of pumping capability and 300-500 gallons of water tank capacity.
---
rosenbauer RAPTOR aerial brochure


---
---
ROSENBAUER FIRE TRUCKS IN ACTION
---
---
Looking for Rosenbauer fire engine in Colorado or Wyoming? Look no further than IKON Fire, your go-to Rosenbauer dealer. We can help you do all of the heavy lifting when spec'ing your Rosenbauer rescue pumper. Riding on a Rosenbauer custom cab and chassis, crews can choose from a variety of body configurations, pump modules, tank options and more.
"*" indicates required fields
---